Latest Landscaping Projects in SAN LUIS OBISPO
A True Glow Up in San Luis Obispo, CA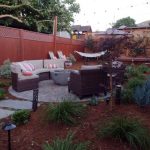 Our customer recently called us to create a new outdoor living space for spending more time with family and friends. With ample seating area to talk, hang out, and relax it makes the perfect atmosphere for connecting with loved ones…
---
Follow The Cobble Stone Road in San Luis Obispo, CA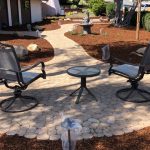 Our most recently completed project left no landscape untouched! With a sandstone hued cobble pathway winding around the home it has a fun and whimsical vibe to the nature scene…
---
Landscape With a View to Match in San Luis Obispo, CA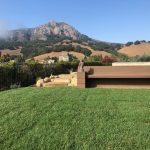 With breathtaking views of Bishops peak, it makes sense to have a landscape that enhances the beauty of the natural surroundings. In working with the multiple areas of elevation, the topography flows through the landscape and into the hills. Using colors found in nature, the sand stone steps, bright lime grasses, green and yellow…
---
Desert Escape Without the Heat in San Luis Obispo, CA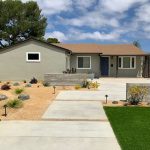 A desert escape without the heat! Newly finished project in a residential area of San Luis Obispo gave this home an updated curb appeal. The board-form concrete walls complement the accent boulders perfectly and tie the landscaping to the house with mutual a large concrete slab walkway. The synthetic grass lawn adds great color and appeal the landscape with no mowing or sprinklers needed!…
---
Water Wise San Luis Obispo Landscaping Project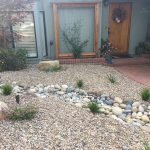 The front landscape can provide curb appeal and set the tone for the way your property will feel. A recent project at a residence here in San Luis helps promotes relaxation and provides an interesting stroll prior to entering the home. With the combination of cobble and gold granite boulders to create a dry creek bed that flows through the landscape, a natural feature to plant around is created while also providing a space to capture water and let it soak into the ground…
---
Tranquil Office – The Perfect Home Away from Home In San Luis Obispo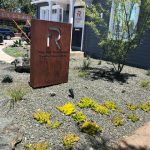 Our San Luis Obispo landscapers just finished this landscape renovation brought new life to the exterior of a building that our customer had just finished a beautiful remodel on. This charming home turned office is the perfect workplace to make people feel welcomed, all it needed was an inviting landscape to reflect the feel to the outside. Using low maintenance and drought-tolerant plants with inviting curb appeal, our team was able to create an outdoor space that is both attractive and keeps pruning and watering costs low…
---
Rock Rain Garden In San Luis Obispo – Save Water In Style!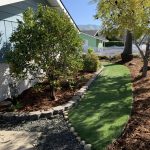 Take a look at our latest landscaping project in San Luis Obispo. Our customer decided to create a rain garden where winter water is captured and allowed to soak back into the water table, instead of running off into the storm drain. This water-friendly feature not only looks beautiful, it helps our community retain its precious freshwater. With her drainage and rain garden installed, our dedicated San Luis Obispo Landscaping installation team went to work on prepping the area for synthetic lawn installation…
---
Transforming an Old Lawn to a Beautiful, Low Maintenance Planting Area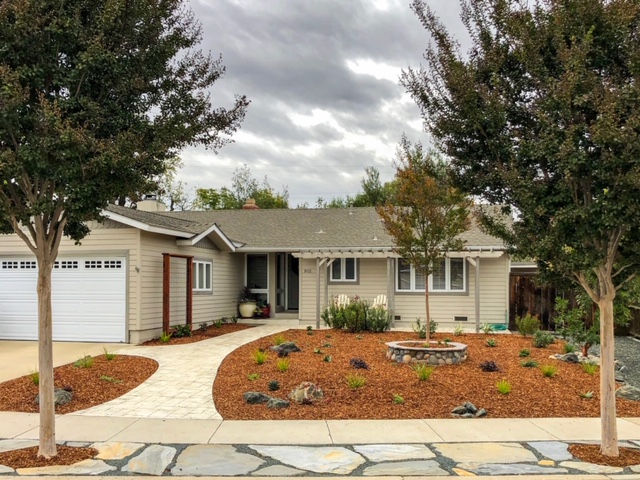 Here is a recently completed project over near downtown San Luis Obispo that takes the beauty of a low maintenance landscape to whole new levels. Our client wanted something that was easier to maintain, used less water, but still looked welcoming. We did it all in this landscape installation; demo, lawn removal, drainage, flagstone installation, irrigation, trellis building, planting, and mulching!…
---
A Landscape The Whole Family Can Enjoy For Years To Come In San Luis Obispo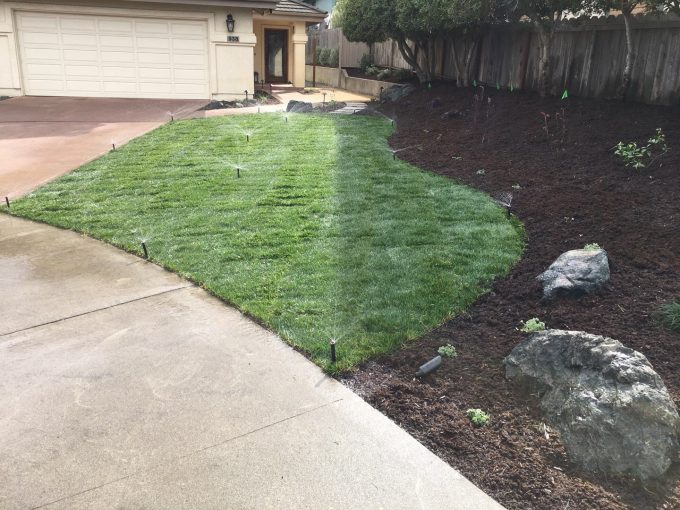 Located in San Luis Obispo, recent clients wanted to enhance the curb appeal and add some functionality to their home that the whole family would enjoy. The landscape area around their home was sloped, with poor drainage and difficult to maintain. After developing a budget, our San Luis Obispo landscapers worked on creating a landscaping design …
If you are looking for a professional San Luis Obispo landscaper, please call us at 805-550-5488 or fill out our online request form.