Water Wise San Luis Obispo Landscaping Project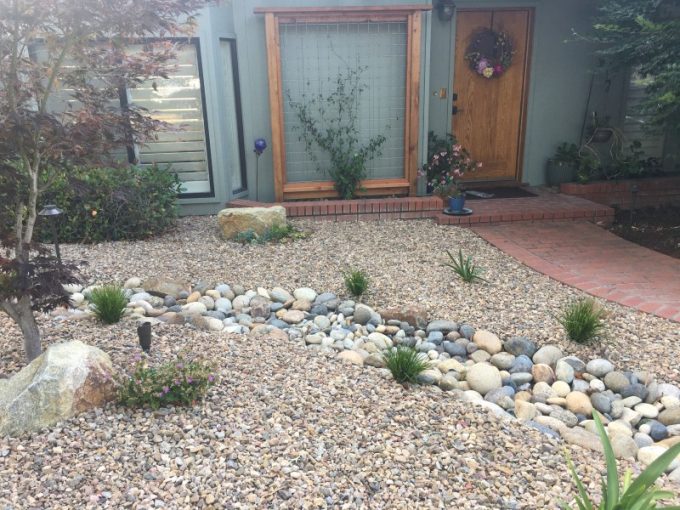 The front landscape can provide curb appeal and set the tone for the way your property will feel. A recent project at a residence here in San Luis helps promotes relaxation and provides an interesting stroll prior to entering the home. With the combination of cobble and gold granite boulders to create a dry creek bed that flows through the landscape, a natural feature to plant around is created while also providing a space to capture water and let it soak into the ground. The dry creek bed is complemented in color and flow by the Palomino rock mulch that ties the lush green of the plants with the natural earth tones brought on by the multi-colored stones and rocks. A trellis along the side of the home brings the eye up and provides structure for a jasmine vine that creates a pop of pink color against the natural Redwood. With landscape lighting placed to accent the dry creek bed, it is like stepping into your natural oasis from your very own front door where you can release your stress and relax. Feel instantly peaceful as you step foot on the property and leave your worries behind!
If you are looking for a professional San Luis Obispo landscaper then contact Dan's Landscaping Company at 805-550-5488 or complete our online request form.