Improve Your Landscape and Improve Your Business
---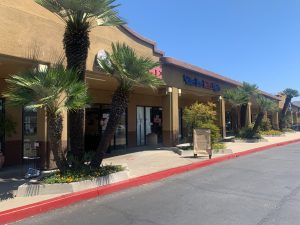 In real life, when you meet someone, you know how important a first impression is. However, what you may be missing is how important this is for your business.
Unfortunately, if you're not thinking about it you can rest assured that your competition probably is. You're making some sort of impression each day, whether you realize or not, and your landscaping plays a role in that.
Commercial landscaping is important for earning income or driving business away. If you're not putting any effort into making a good first impression, chances are that you're not making the type of first impression you'd probably like to.
Why Your Business Needs Its Own Landscaping Expert
Even if you have a bit of a green thumb, you're really not the one who should be attempting to take care of your landscaping. That also doesn't mean that you should just let your landscaping fall by the wayside.
You need to hire a professional who can take care of your landscaping services and help improve the look of your building's exterior. Some of what you should know about how this affects your commercial building includes:
Looking Open
Looking Invested
Making an Impression
Increasing Property Value
Focal Point
Detract Attention From Something Unsightly
Too many new businesses lose business because they don't look open. Leave no doubt in your potential customers' minds by showing a well-maintained exterior.
Another reason you want to hire a professional to take care of your landscaping is you want to look as though you're invested in your own business. Act as if you care and make sure your property visually reflects this attitude.
The look of your property makes an impression on your business prospects and you want to make sure that's a good and positive impression. You're going to make an impression either way so make sure that's a good one and not a negative one.
Your landscaping becomes the focal point of the outside of your business. That also means it can take the attention away from any aspect of your property you may not want noticed.
Hiring the Right Landscaping Expert
It's true that jobs like residential landscaping can help your home's appearance and the value. However, the reasons for why this impacts your commercial building and what the effects are different for commercial property.
Either way, you need to be sure you're hiring the best professional and here are some tricks to make sure you're able to do that:
Hire an established professional. This means you're getting an expert who takes this line of work seriously.
Take a look at their portfolio of work. This is how you can determine if the company you're hiring is a good fit.
Make sure you only work with a landscaper who is familiar with commercial landscaping.
Or, just make the obvious choice and call Dan's Landscaping Company for high-quality results from a San Luis Obispo landscape company.
If you are looking for a Landscape Company for your business in the San Luis Obispo area, please call Dan's Landscaping Company, Inc. at 805-550-5488 or click here to fill out our online request form