LARGE SPACE WITH LIMITLESS POSSIBILITIES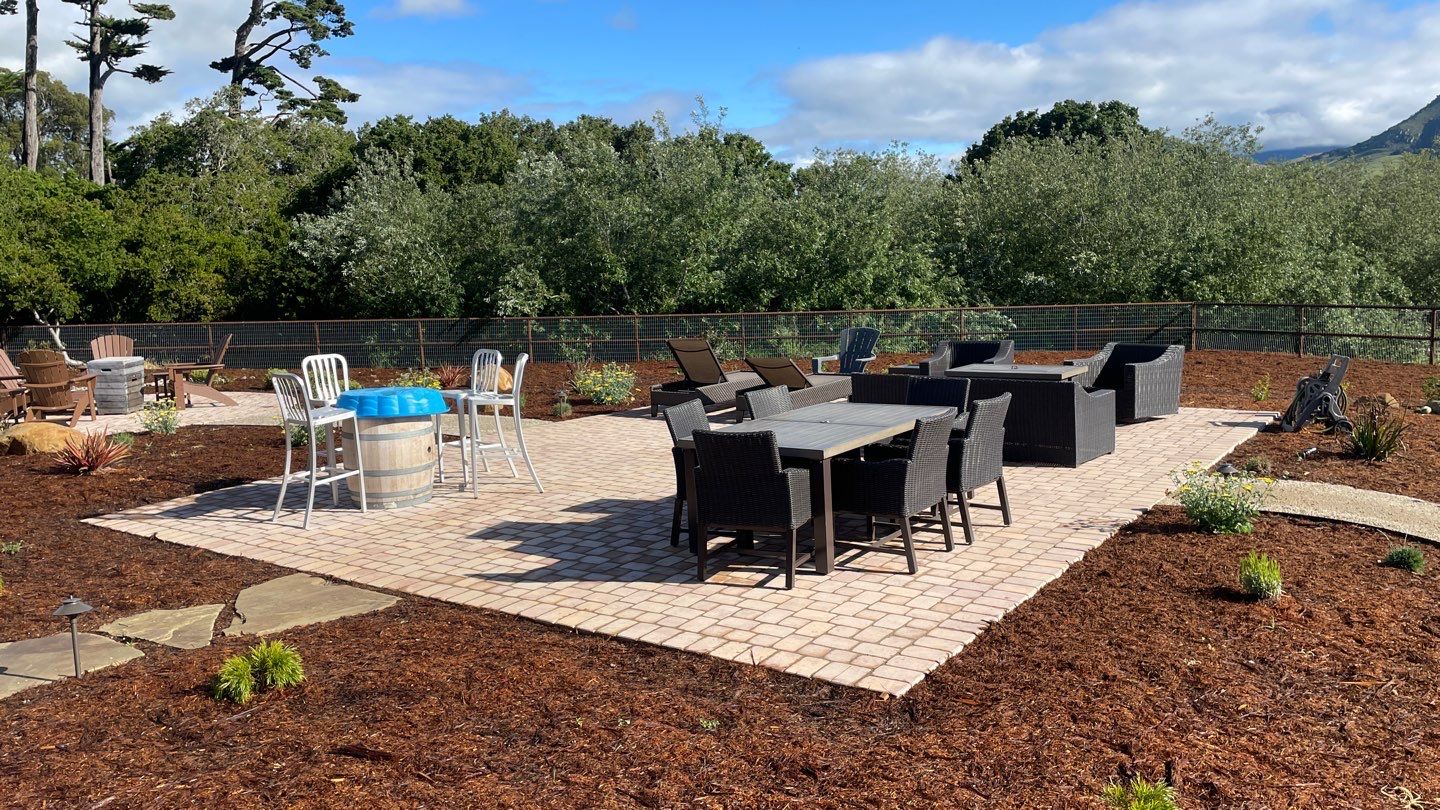 One recent project took us to a part of the city where owners often feel overwhelmed with the amount of space that they need to landscape and maintain. Our clients wanted to make their yard usable for their family and pets, and something that was easier to maintain. Our design team was able to work to help make their visions become reality. Hardscaping created a foundation for their outdoor space, including Paver patios, Decomposed Granite pathways, synthetic turf, and playground chips for the swing set. Whether cooking, playing, and just hanging out in the fresh air, these features provide beautiful, low maintenance surfaces for enjoying the outdoors and making memories. Low Water use Mediterranean plants and trees along the walking paths and open areas bring an inviting, homey, feel along with natural pops of color to enhance the landscaping. This space if perfect for intimate gatherings and large parties alike. with the San Luis views to match its a welcoming experience to delight all guests! Large spaces can be intimidating but working with our professional landscaping team, we can guide you in the right direction to deliver the landscape of your imagination and desire.
Services Used in Project
---
Project Gallery
If you are looking for a professional San Luis Obispo Landscape Design service then contact Dan's Landscaping Company at 805-550-5488 or complete our online request form.